​A message from Dr. Kelsey Louie, FNHA Office of the Chief Medical Officer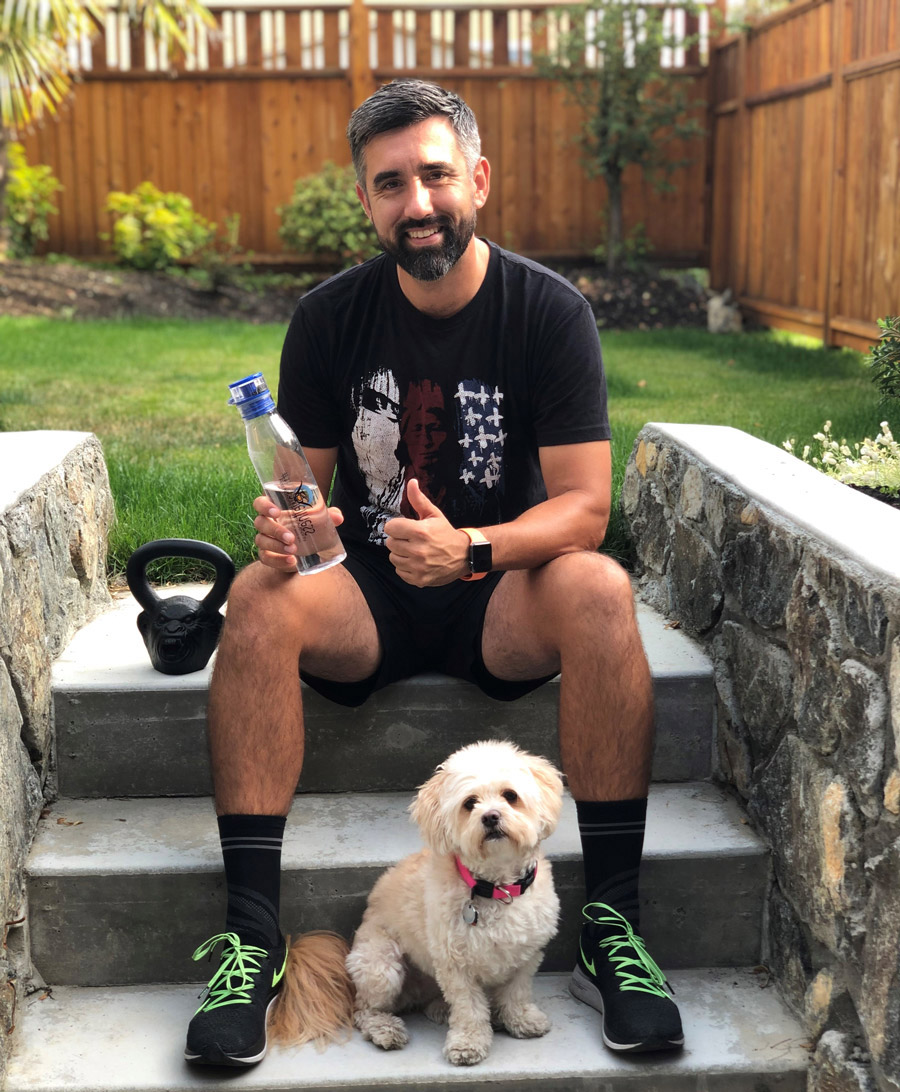 Being active is one of the best things we can do for both our physical and mental health. Getting moving on a consistent basis comes more easily to some of us than to others, but we can all find activities that we enjoy and that will help us stay healthy and well.
I've always enjoyed and appreciated being an active person. Before I became a physician, I spent a lot of time competing in soccer, being a part of a team. Now that I have to manage my time more tightly, I have shifted to some individual activities, such as working out with weights, walking, and swimming. It's common to find that different activities and exercise routines are better suited to us at different times of our lives. People who are juggling the demands of a career and parenthood may take up running or something else that saves time and maximizes intensity. The thing is to try different activities until you find the ones you feel are right for you. Then try to get into a routine. You might want to make your activity more social by getting a friend to join you – or you might make your activity your social life by joining a baseball league or getting a golf group together.
For those of you who have been less active or inactive – the COVID-19 pandemic has affected team sports and gym routines – I recommend "starting low and going slow." You don't want to injure yourself by trying to do too much, too soon. Set a short-term, realistic, and achievable goal, e.g., "I will go for a walk during my lunch break" or "I will do stretches every morning."
Better yet, join the FNHA's 30×30 Active Challenge to jumpstart your fitness routine. This challenge is simply a commitment to yourself to be active for at least 30 minutes each of the 30 days of June. You choose your own activity. For more information about it, including free video exercise classes, click here. 
Some days you will find you can do a little more, while others you may need more rest. Always listen to your body to avoid injury. Pay attention to any "red flags," e.g., chest pains, extreme shortness of breath, or dizziness. If you experience these, you may need medical attention. While a good workout may cause mild soreness or stiffness, you may have pushed yourself too hard if you are sore for an extended length of time. Remember to "start low and go slow."
Getting moving on a regular basis may be challenging at first, but keep in mind the incredible benefits you will reap, including:
Living longer, healthier, and happier.
Reducing the risk of chronic diseases such as coronary heart disease, stroke, hypertension, colon cancer, breast cancer, type-2 diabetes, and osteoporosis.
Improving your mental health and overall sense of well-being. 
Reducing the effects of stress.
Increasing your energy level.
You can do it! I'd love to hear about your efforts and results: let us know on social media by sharing your post and/or photo and using the hashtags #FNHAWellness, #30x30ActiveChallengeFNHA, and #BeActiveFNHA. If you'd like the FNHA Wellness Team to support you in sharing these, just email [email protected].
To help ensure safety for those with chronic conditions or mobility issues, we encourage you to check in with your physician or health care provider before beginning a new exercise regime.​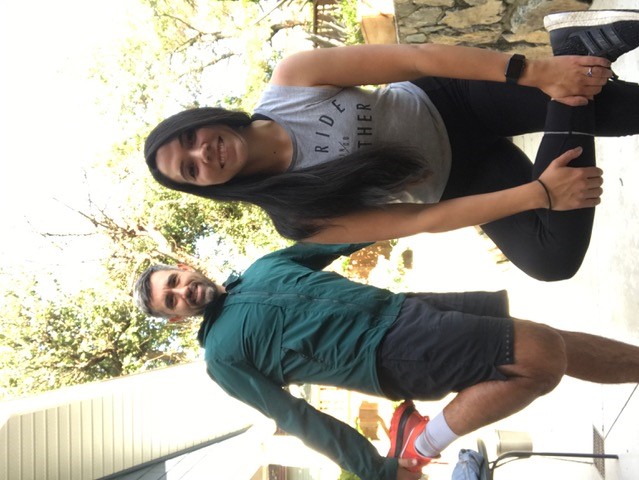 Dr. Kelsey Louie, who is from the Tla'amin First Nation, stays active by working out and hiking with his wife Amanda Vick, an articling student from the Gitxsan First Nation.
Finally, please feel free to access the FNHA's resources and tools to support your physical activity goals:
FNHA's Wellness Roadmap- This workbook can support you to determine what your wellness goals are and strategies for accomplishing them.
FNHA's Health and Wellness Daily Organizer – This daily organizer is intended to support you in tracking your wellness activities for all four wellness streams, Being Active, Eating Healthier, Nurturing Spirit, and Respecting Tobacco. To order a physical copy of this daily organizer, please email

[email protected]

.
FNHA's webpage, Being A​ctive.
Our partner, the Indigenous Sport, Physical Activity & Recreation Council (ISPARC) offers webinars, training, and physical health education opportunities you can access by visiting the ISPARC Events Page. You can learn about the ISPARC's Indigenous RunWalk program, FitNation training and the Healthy Leader Training by visiting their Healthy Living Page.

​

​
link