People with obesity or who are overweight and hoping to lose weight with the assistance of medication have a new option. On Nov. 8, the U.S. Food and Drug Administration approved Eli Lilly's weight-loss drug Zepbound, which, according to clinical trials, helped participants lose up to 52 pounds in 16 months.
"This is the most effective form of pharmaceutical obesity treatment ever," Dr. Christopher McGowan, a gastroenterologist who runs a weight loss clinic in Cary, North Carolina, told NBC News.
The FDA approved Zepbound for people with obesity and those who are overweight and have at least one health condition linked to their weight, such as high blood pressure, Type 2 diabetes or high cholesterol, according to an FDA press release. Many American adults, about 70% by FDA estimates, have obesity or are overweight.
The drug will cost $1,060 a month. NBC News reported that Medicare and many insurance companies do not cover such medications, which will make it difficult for many people to afford Zepbound.
"The current cost is too expensive for the general population," Dr. Nishant Shah, a preventative cardiologist at Duke University Medical Center in Durham, North Carolina, told NBC News. "We have to be able to get to patients in an affordable way."
Zepbound, manufactured by pharmaceutical company Eli Lilly, is part of the same class of drugs, GLP-1 agonists, as Ozempic and Wegovy, which have gained popularity for their ability to induce weight loss quickly. Zepbound's main ingredient is tirzepatide, the same as Mounjaro, also made by Eli Lilly and FDA-approved to treat Type 2 diabetes. Both Zepbound and Mounjaro work by mimicking two different types of hormones that help reduce food cravings and break down sugar and fat, facilitating weight loss.
Zepbound could be available as soon as this year and is expected to be one of the most in-demand medications ever sold, analysts told TODAY.
So, what can people hoping to take the medication expect?
One patient who took Mounjaro — which is the same drug as Zepbound — off-label for weight loss shared with TODAY what her experience on the medication has been like. (Eli Lilly previously told TODAY.com that it "does not promote or encourage the off-label use of any of our medicines.")
'Game changer'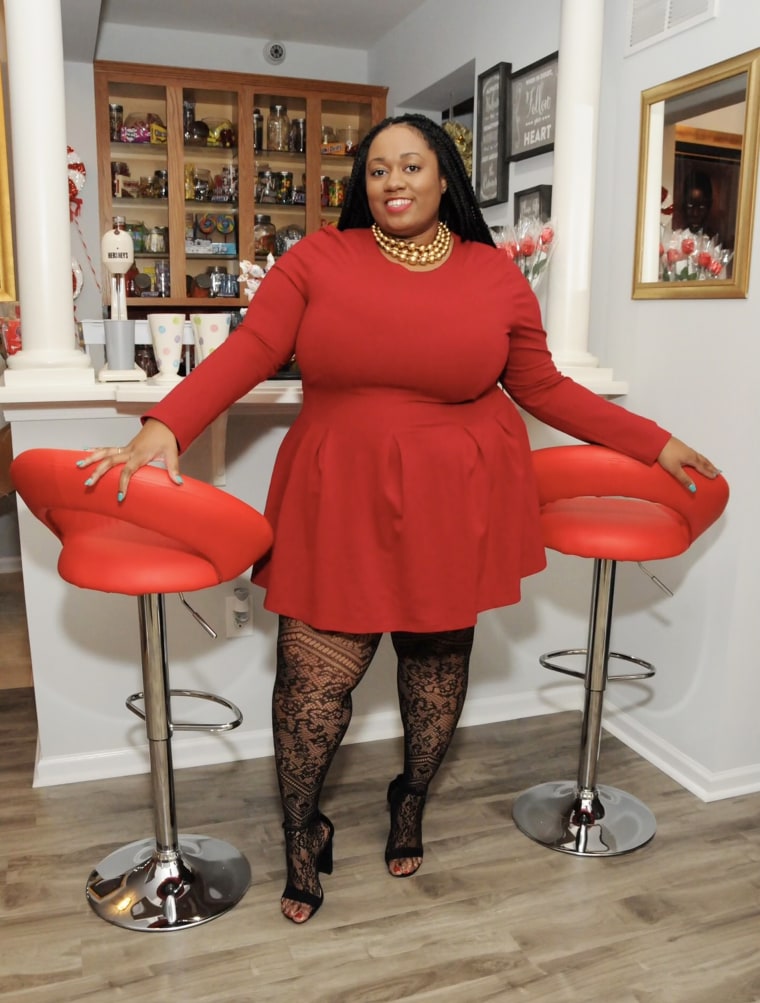 About a year ago, Alexis Mitchell developed high blood pressure that caused her to temporarily lose her vision and to pass out at work. She visited her primary care doctor soon after to discuss what to do. Over the years, she had tried exercising and changing how she ate, but it didn't help her lose weight. At 365 pounds, she also developed non-alcoholic fatty liver disease and insulin resistance.
"I honestly had no idea how bad these things were or how much it was affecting me until the blood pressure," the 30-year-old from Charlotte, North Carolina, told NBC News. "That was my final straw."
That's when her doctor suggested that Mitchell take Mounjaro off-label to help her lost weight. Almost immediately, she noticed a difference.
"That was a game changer," she told NBC News. "Like, OK, you need to change your life around right now. There are no more games."
Like some others who take Mounjaro, she experienced side effects. Still, the quick results encouraged her to continue.
"I was shocked," she said. "My first month, I lost 15 pounds."
Some people struggle to tolerate the side effects of GLP-1 agonists. The medication made Mitchell feel nauseous, have migraines and experience body aches and stomach pain. For her, constipation is the most persistent side effect.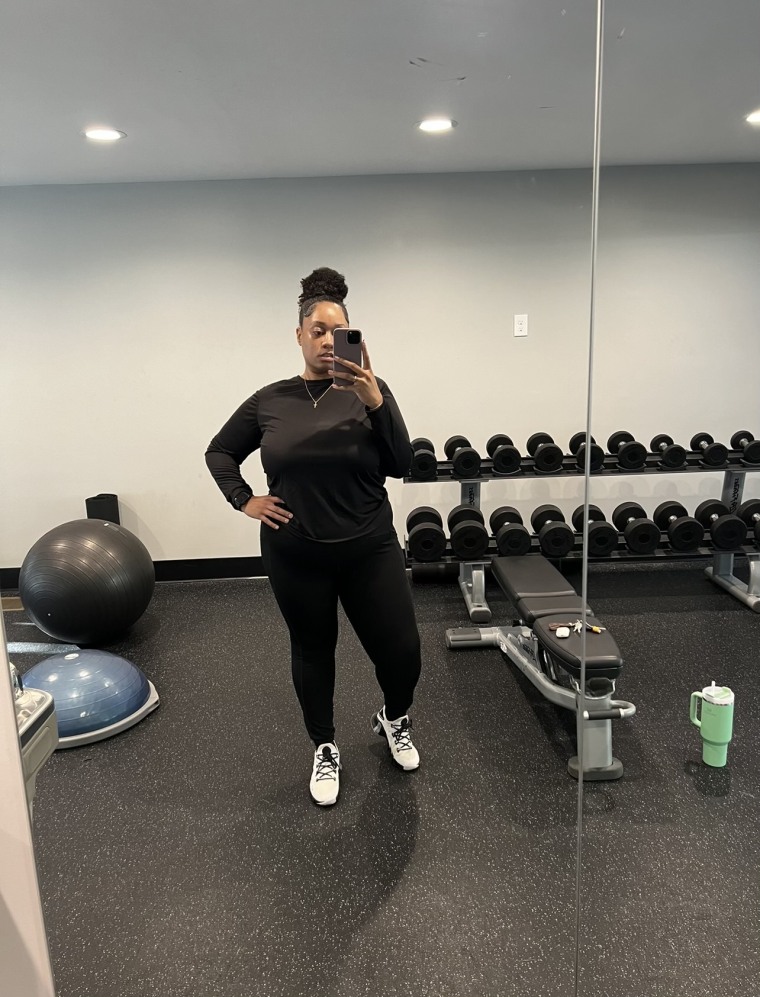 "I've been constipated the entire time. My doctor had put me on a prescription to combat that," she said. But "the side effects weren't debilitating."
Mitchell said she's learned what triggers her side effects and has changed her behavior to avoid them. For example, she feels queasy if she doesn't eat enough, so now she eats something every three hours. The headaches start if she's not hydrated, so she makes getting enough water and electrolytes a priority.
While taking Mounjaro, she's continued healthy eating habits and working out, so she's sometimes wondered how much of her weight loss is from the medication. But because diet and exercise alone hadn't worked for her, she believes drug is helping her.
What's more, she believes the medication transformed her health.  
"I'm 100% healthy. I used to also have acid reflux," she said. "I'm no longer pre-diabetic. I no have longer fatty liver disease. I no longer have high blood pressure."
For Mitchell, the positives overshadow any negatives.
"The weight was just falling off," she said. "The weight loss outweighs the side effects for me. I'm down 123 pounds in a year."
link